October Holiday Camp 2019
Book your space now on The Pars Foundation October Holiday Programme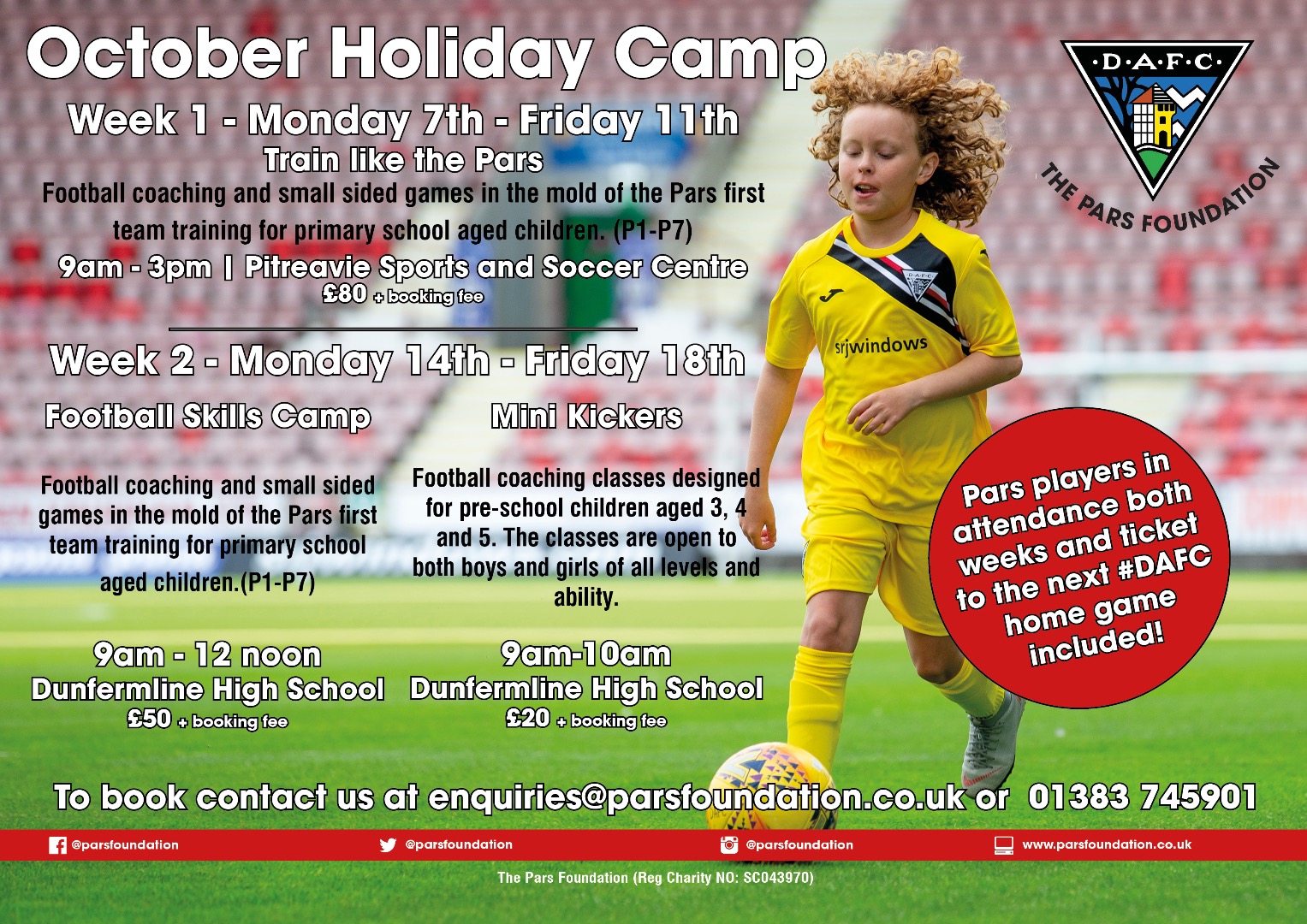 Booking is now available for the The Pars Foundation October Holiday Programme

The ever popular October Holiday Programme returns with two weeks of coaching

This October the Pars Foundation will be giving kids the opportunity to access some first class football coaching in Dunfermline with the aim of helping children between P1 and P7 to improve their football skills and confidence whilst having fun in a safe environment.

Pre School Mini Kickers will also be running during the second week of the October Holidays

Cammy Returns! - Dunfermline Athletic goalkeeper Cammy Gill will once again be running his ever popular goalkeeping one day training camp! Book fast before spaces run out!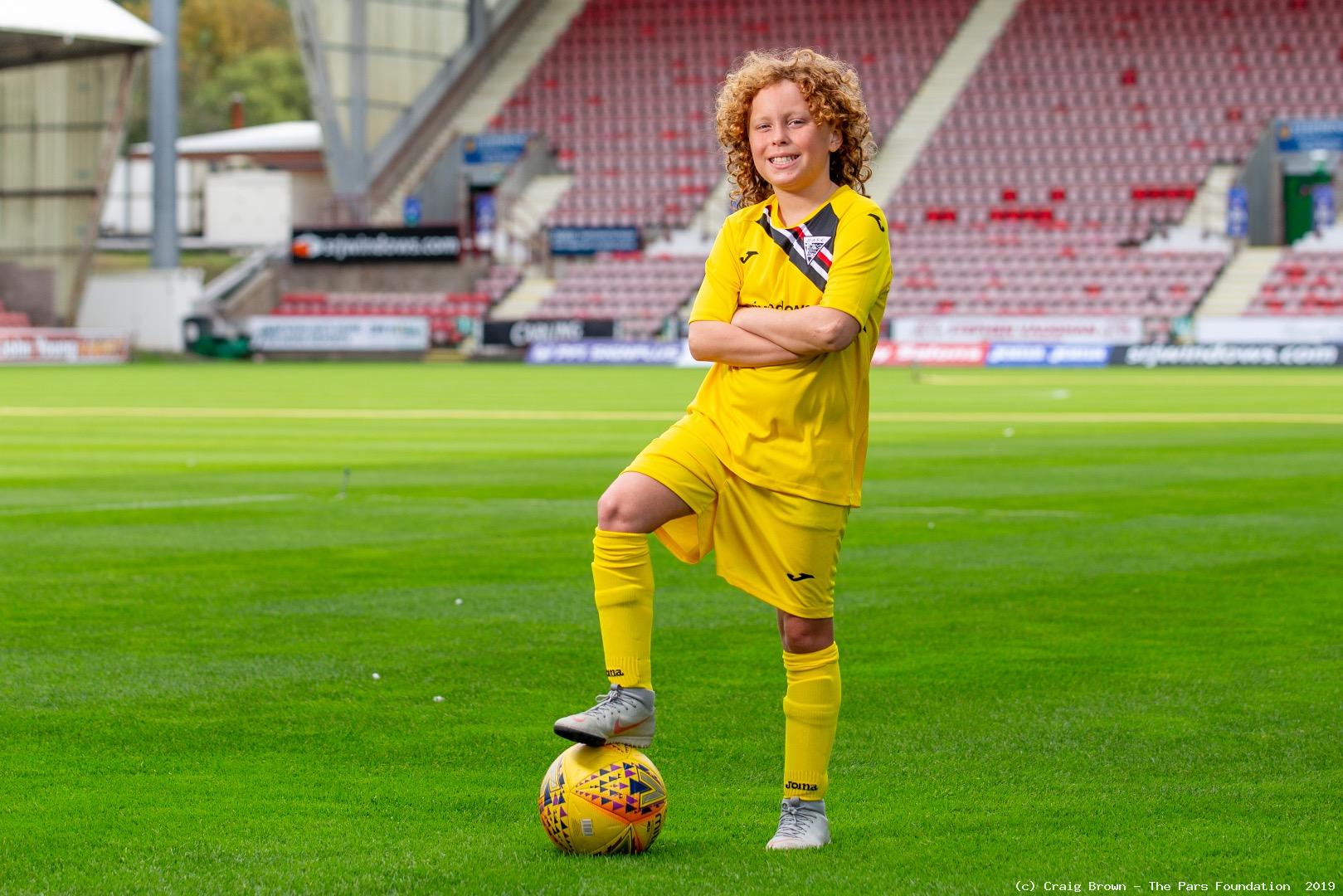 Monday 8th October - Friday 12th October
Train Like a Pro - Dunfermline High School
P1-P7
9am-3pm
£80 plus booking fee
BOOK HERE
Week 1 - Monday 7th - Friday 11th
Train like the Pars
Football coaching and small sided games in the mold of the Pars first team training for primary school aged children. (P1-P7)
9am - 3pm | Pitreavie Sports and Soccer Centre
£80 + booking fee
BOOK HERE
Week 2 - Monday 14th - Friday 18th

Football Skills Camp
Football coaching and small sided games in the mold of the Pars first team training for primary school aged children.(P1-P7)
9am - 12 noon
Dunfermline High School
£50 + booking fee
Book Here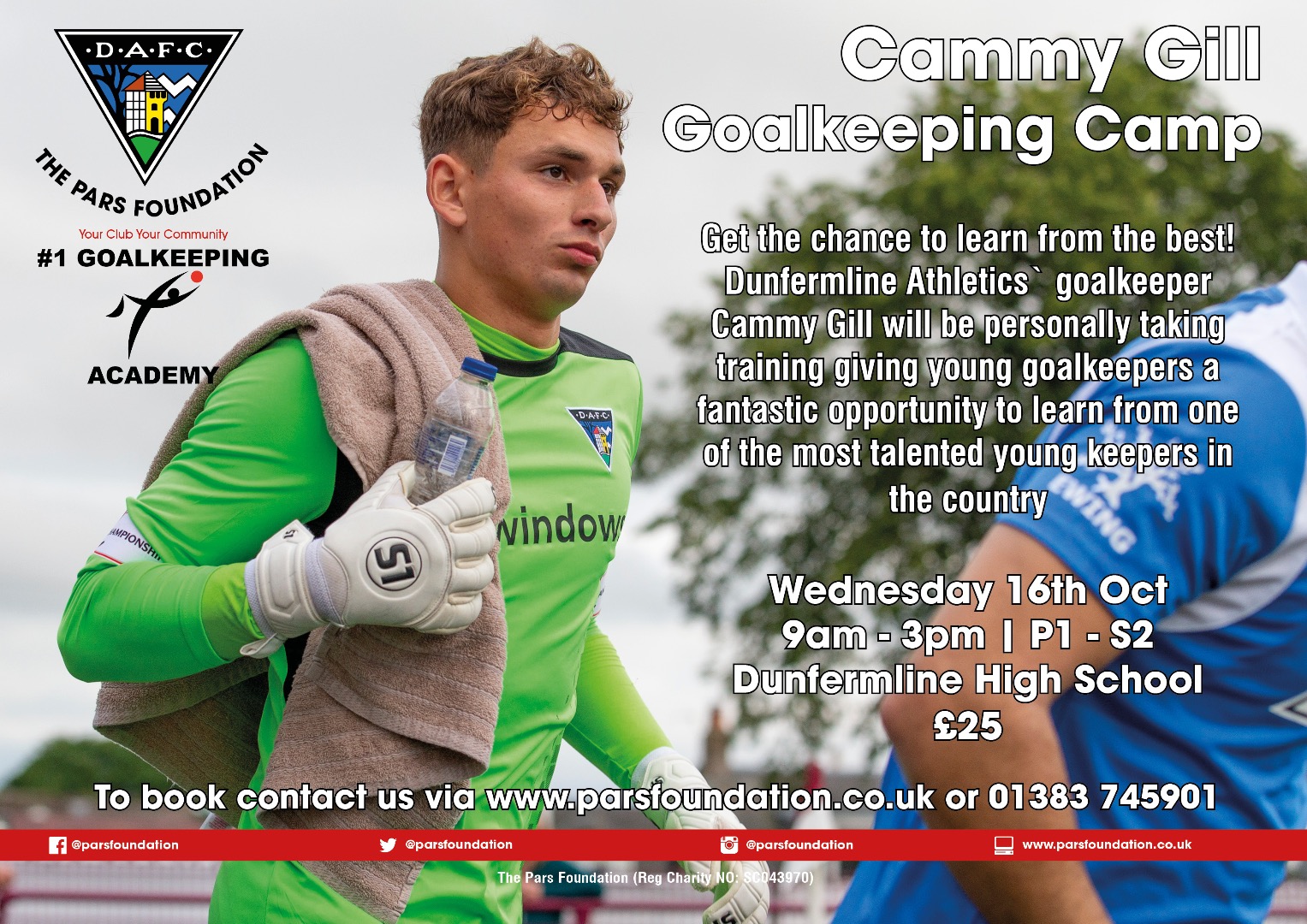 Mini Kickers

Football coaching classes designed for pre-school children aged 3, 4 and 5. The classes are open to both boys and girls of all levels and ability.
9am-10am
Dunfermline High School
£20 + booking fee
Book Here

Pars players in attendance both weeks and ticket to the next #DAFC home game included!

Cammy Gill Goalkeeping Camp
Get the chance to learn from the best! Dunfermline Athletics` goalkeeper Cammy Gill will be personally taking training giving young goalkeepers a fantastic opportunity to learn from one of the most talented young keepers in the country
Wednesday 16th Oct
9am - 3pm | P1 - S2
Dunfermline High School
£25

Book Here



views: 4,025